When considering a home many take in consideration the school district as a top concern in the decision making process. NJ recently put together a list of the wealthiest to the Poorest School districts.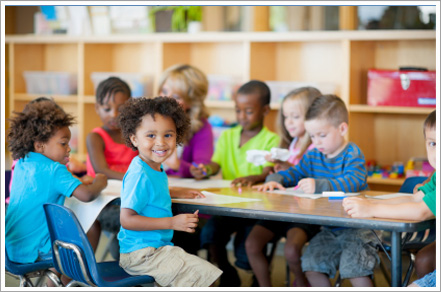 Keep in mind that wealthiest is not necessarily the best but obviously the schools with more funding award their students more opportunities and resources which should not be overlooked.
Check out the list below to see where your school district ranks among the others.
Here is the list of school districts and their median incomes, from highest to lowest:
Millburn 184783
Harding 171331
Glen Ridge 170433
Mountain Lakes 164432
Ho-Ho-Kus 162386
Glen Rock 155221
Montgomery Township 154309
Ridgewood 147823
Tenafly 147196
Westfield 146734
The Chathams 145563
Livingston 143203
Englewood Cliffs 140605
Kinnelon 140265
Berkeley 139152
Holmdel 136525
Interlaken 135938
Ramsey 135387
Mountainside 133571
Hopewell Valley Regional 133131
Rockleigh 133125
Sparta 131182
Millstone 130109
New Providence 130057
Green Brook 130053
Bernards 129690
Summit 129583
Cranbury 128750
Haddonfield 128471
Branchburg 124306
Brielle 122416
Montville 122260
Moorestown 121637
Saddle River 121026
Randolph 120392
West Windsor-Plainsboro Regional 120039
Green Township 119286
South Orange-Maplewood 117406
Somerset Hills Regional 117202
Robbinsville 116686
Boonton 115268
Cranford 115201
Upper Freehold Regional 114950
Princeton 114645
Hoboken 114381
Metuchen 112971
Hillsborough 112572
Scotch Plains-Fanwood Regional 111272
Alpine 111146
Greenwich 111094
Morris Plains 110817
Cresskill 110156
Madison 110040
South Brunswick 109551
Bay Head 108542
Sea Girt 108333
Waldwick 108182
Bridgewater-Raritan Regional 107911
Mahwah 107336
Wayne 106357
Roxbury 105105
Park Ridge 04047
Emerson 102500
Middletown 102474
Cedar Grove 101779
Edgewater 101767
Milltown 101685
Verona 101528
Spring Lake 101500
Paramus 100272
Fair Lawn 99536
Springfield 99211
Montclair 99105
East Brunswick 98658
Morris Township 98632
West Milford 98556
Kenilworth 97279
Wood-Ridge 96988
Teaneck Township 96760
Westwood Regional 96681
Bedminster 96644
Andover Regional 95179
Mine Hill 95000
Jefferson Township 94662
Manasquan 93200
Dumont 93074
Wall Township 92539
Butler 92377
Cherry Hill 92185
Riverton 92125
Clark 90956
Franklin Township 90949
Edison 90515
Delran 90512
West 90363
Boonton 90326
Cinnaminson 90286
Upper Pittsgrove 90042
Hope 89792
Point Pleasant Boro 89779
Parsippany-Troy Hills 89385
Midland Park 89130
Allamuchy 88802
Piscataway 88494
Mount Olive 88333
Haddon Heights 88162
Vernon Township 87779
Pequannock 87464
Riverdale 87274
Logan 87200
Pompton Lakes 87004
Plumsted 86694
Longport 86484
South Plainfield 86404
Lawrence Township (Mercer County) 86301
Leonia 86107
Secaucus 86061
Washington Township (Gloucester County) 85892
Great Meadows Regional 85063
Nutley 84974
Mount Arlington 84912
Jackson Township 84871
Hazlet 84871
Rutherford 84778
Port Republic 84688
Woodstown-Pilesgrove Regional 84366
Old Bridge 83750
Matawan-Aberdeen Regional 83525
Avalon 83523
Allenhurst 83155
Caldwell-West Caldwell 83059
Haddon 82621
Hawthorne 82532
Lincoln Park 81956
Burlington 81798
Maywood 81339
Laurel Springs 81250
Harmony 81146
Hasbrouck Heights 81136
Stone Harbor 81111
Bordentown 80906
East Windsor Regional 80852
Deal 80714
Saddle Brook 80543
Ocean Township (Monmouth County) 80477
Sayreville B80386
North Brunswick 80358
Point Pleasant Beach 79773
Woodbridge 79720
Middlesex 79327
Bergenfield 79000
Estell Manor 78750
Florence 78709
New Milford 78077
Ewing 77464
Dunellen 77099
Upper Township 77012
Hopatcong 76875
Bogota 76649
Bloomsbury 76071
Bloomingdale 75781
Union Township 75742
Weehawken 75388
Englewood 75074
Spotswood 74680
Egg Harbor Township 74409
Waterford 74250
Monroe (Gloucester County) 74212
Garwood 73924
Lopatcong 73734
Pitman 73616
Alloway 73586
Rochelle Park 73512
Winslow 72934
Mannington 72917
Bloomfield 72840
Elmer 72411
Spring Lake Heights 72353
Roosevelt 72321
Oxford 72311
Lower Alloways Creek 72250
South Bound Brook 72180
Oldmans 72045
Toms River Regional 71882
Elmwood Park 71852
Lacey 71714
Avon-by-the-Sea 71513
Hamilton 70996
Jamesburg 70787
Brick 70647
Somerville 70643
Newfield Elementary 70556
Fort Lee 70415
Monroe (Middlesex County) 70357
Lyndhurst 70344
Audubon 69938
Merchantville 69833
Ridgefield 68843
Highland Park 68837
Pittsgrove 68785
Ocean Township (Ocean County) 67997
Clifton 67992
Oaklyn 67969
Little Ferry 67357
Delanco 67153
Margate 67138
Carteret 67068
West Deptford 66964
Dennis Township 66727
Sea Isle City S66683
Union Beach 66662
Pohatcong 66556
North Arlington 66484
North Plainfield 66272
Folsom 66250
Elsinboro 66094
Lakehurst 66078
Lawrence Township (Cumberland County) 65917
Wildwood Crest 65547
Barnegat 65405
Belleville 65234
New Hanover 65066
Willingboro 64969
Palmyra 64766
Palisades Park 64726
Quinton 64722
Deptford 64705
Greenwich Township (Gloucester County) 64652
Manville 64514
Hackettstown 64464
Washington Township (Burlington County) 64375
South Amboy 64293
Glassboro 64246
Ridgefield Park 63841
South Hackensack 63693
Absecon 63656
Clayton 63628
Maurice River 63333
Pennsauken 63279
Linden 63250
Roselle Park 63021
Neptune 62992
South River 62972
Middle Township 62887
Hammonton 62798
Lake Como 62663
Edgewater Park 62475
Bound Brook 62263
Belmar 62083
Lavallette 61989
Mount Ephraim 61715
Barrington 61711
Bradley Beach 61682
Pemberton 61303
Cliffside Park 60979
Collingswood 60777
Rahway 60374
Brooklawn 60208
Kearny 60015
Hillside 59939
Jersey City 59537
Lawnside 59279
Pennsville 58939
Berlin 58893
Alpha 58804
Dover 58495
Maple Shade 57977
Ocean City 57813
Montague 57150
Brigantine 57031
Corbin City 56875
Guttenberg 56837
Harrison 56713
Weymouth 56681
Belvidere 56221
Neptune City 55728
Wallington 55547
Hackensack 55289
North Bergen 55222
Moonachie 55179
Burlington City 55072
Keyport 54522
Plainfield 54500
Riverside 54492
Bayonne 54413
Winfield Township 54167
Fairview 53846
Chesilhurst 53516
Cape May Point 53125
Clementon 52661
Woodbury 51922
White Township 51524
Ventnor 50978
Beverly 50880
West Wildwood 50795
Lodi 50774
Gloucester City 50615
Pine Hill 50184
Buena Regional 49783
Vineland 49453
East Newark 49375
Millville 49133
Newton 48409
Long Branch 48327
Keansburg 47686
Hi-Nella 47589
Commercial Township 46195
Penns Grove-Carneys Point Regional 45893
Garfield City 45469
West New York Town 45370
Downe 45333
Phillipsburg 44537
Perth Amboy 44024
North Wildwood 43941
Elizabeth 43568
Roselle 43397
Pleasantville 41633
Union City 41107
Lakewood 40983
Paulsboro 40925
Woodlynne 40913
Manchester 40154
Lindenwold 38906
New Brunswick 38435
East Orange 36921
Irvington 36782
Bridgeton 36208
Woodbine 34906
Trenton 34257
Orange 33233
Newark 33139
Paterson 32915
Asbury Park 32755
Passaic 31832
Wildwood 27067
Salem 26320
Atlantic 25737
Camden 25042