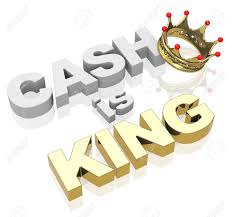 CASH has and will forever be King! that saying couldn't be more true then right now when EVERYTHING is shut down due to the Coronavirus Pandemic.
Our phones and emails have been flooded with property sharks looking to cash in while most financing buyers struggle to seal the deal. For some home owners this "off the table" style deal is the only way to get things done. Most liquid investors sit in a favorable position as the market uncertainty rises and the housing market slumps. Even hard money is struggling to complete deals because of the market slow down so those with cash are zeroing in and looking to take advantage.
The best real estate transaction is one without any contingencies. Cash buyers are known for quick close, zero contingency offers. This means no home inspection or appraisal contingency. If you are looking to sell fast this is always the best option. However; with Realtors being sidelined because of COVID-19 , sellers MUST be weary as this market is allowing the scammers to come out and prey on unsuspecting home owners. If you are looking to sell, it is still best to talk to a professional and discuss your options. The world is NOT over and we will get back to normalcy but we all need to take some deep breaths and not make any decisions irrationally. Although our doors are closed, our phones/emails are not and more importantly our hearts and ears & years of experience are here to help home owners navigate through these muddy waters…
If you just need some advice about real estate we can help. Its not always about getting the listing, sometime home owners just need someone to listen; and we are here to do just that.