What is the SOTA program?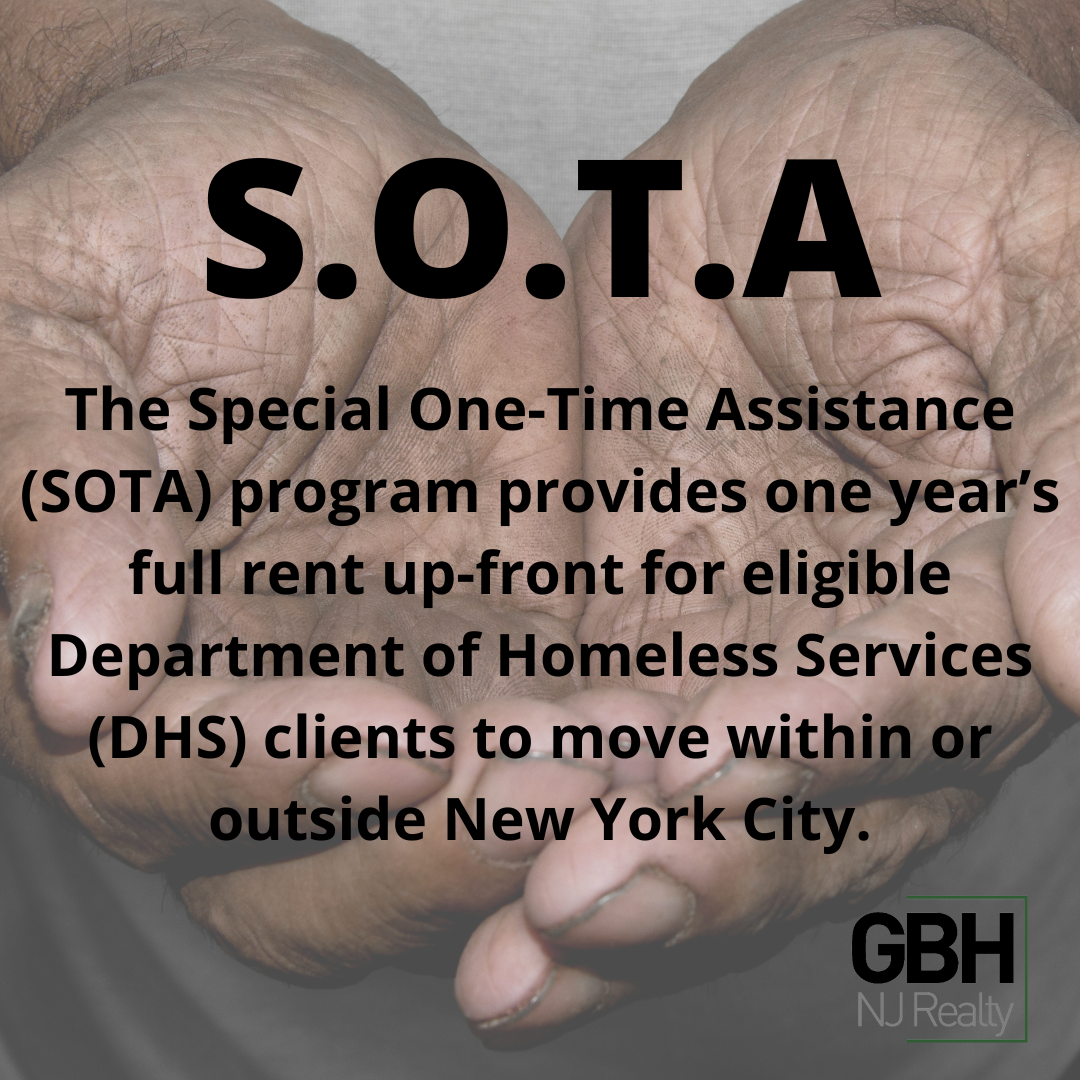 Eligibility criteria include the following:
Families with children: The household must have been in shelter for at least 90 days.
Single adults and adult families: The household must have been in shelter for 90 days out of the last 365 days.
SOTA is only provided to households whom DSS has determined will likely have the future ability to pay the rent once they no longer have the SOTA grant to cover their rent. Households must have recurring income from employment, SSI or SSD benefits and a rent that does not exceed 40% of that current or projected income. If the household is moving within New York City (only), it must not be eligible for any federal, State or City rental subsidy.
if you know of any individuals or families in need of assistance contact us immediately for the help you need. GBHNJ has partnered with the SOTA program to help tenants find housing in both NY & NJ. Call us at 973.843.9804 or email us at Goodbuyhomesnj@gmail.com for assistance.