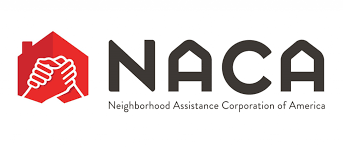 What is the NACA Program?
NACA stands for the Neighborhood Assistance Corporation of America, which is a non-profit organization that focuses on providing affordable homeownership solutions for low-to-moderate income individuals and families. The program was founded in 1988 and has since helped thousands of people achieve their dream of homeownership.
The NACA program offers several benefits to potential homebuyers. Here are some key features:
Affordable Interest Rates: NACA offers fixed-rate mortgages with below-market interest rates. These rates are often significantly lower than those offered by traditional lenders, making homeownership more affordable.

No Down Payment: One of the unique aspects of the NACA program is that it allows borrowers to finance their home without making a down payment. This helps remove one of the major barriers to homeownership for many individuals and families.

No Closing Costs: NACA eliminates the need for borrowers to pay closing costs, which can add up to a significant amount of money. This further reduces the financial burden associated with buying a home.

Credit Score Flexibility: NACA takes a different approach to assessing creditworthiness. Instead of relying solely on credit scores, they consider factors such as payment history and overall financial behavior. This allows individuals with less-than-perfect credit scores to still qualify for a mortgage.

Homebuyer Education and Counseling: NACA places a strong emphasis on homebuyer education and counseling. Borrowers are required to attend workshops and counseling sessions to ensure they understand the responsibilities of homeownership and can make informed financial decisions.

NACA Advocacy: NACA also provides advocacy services to its members. They actively negotiate with lenders on behalf of borrowers to secure the best possible terms and conditions for their mortgages.
It's important to note that the NACA program has certain eligibility criteria and guidelines that applicants must meet. These include income limits, employment history, and the ability to demonstrate savings habits. Additionally, NACA primarily focuses on owner-occupied properties and does not finance investment or rental properties.
If you're interested in the NACA program, Contact us here at GoodBuy Homes NJ Realty as our agents have helped many house hunters get into the program and successfully buy their first home!
Here are some program benefits:
You can become eligible for a below-market rate and an affordable mortgage through our financial counseling programs.
Current mortgage rates
As of July 14th, 2023
5.5%
15-year fixed
NACA mortgage benefits
No down payment
No closing costs
No hidden fees
No mortgage insurance
If you are interested, CONTACT US right now to set up a free consultation to discuss your eligbility!