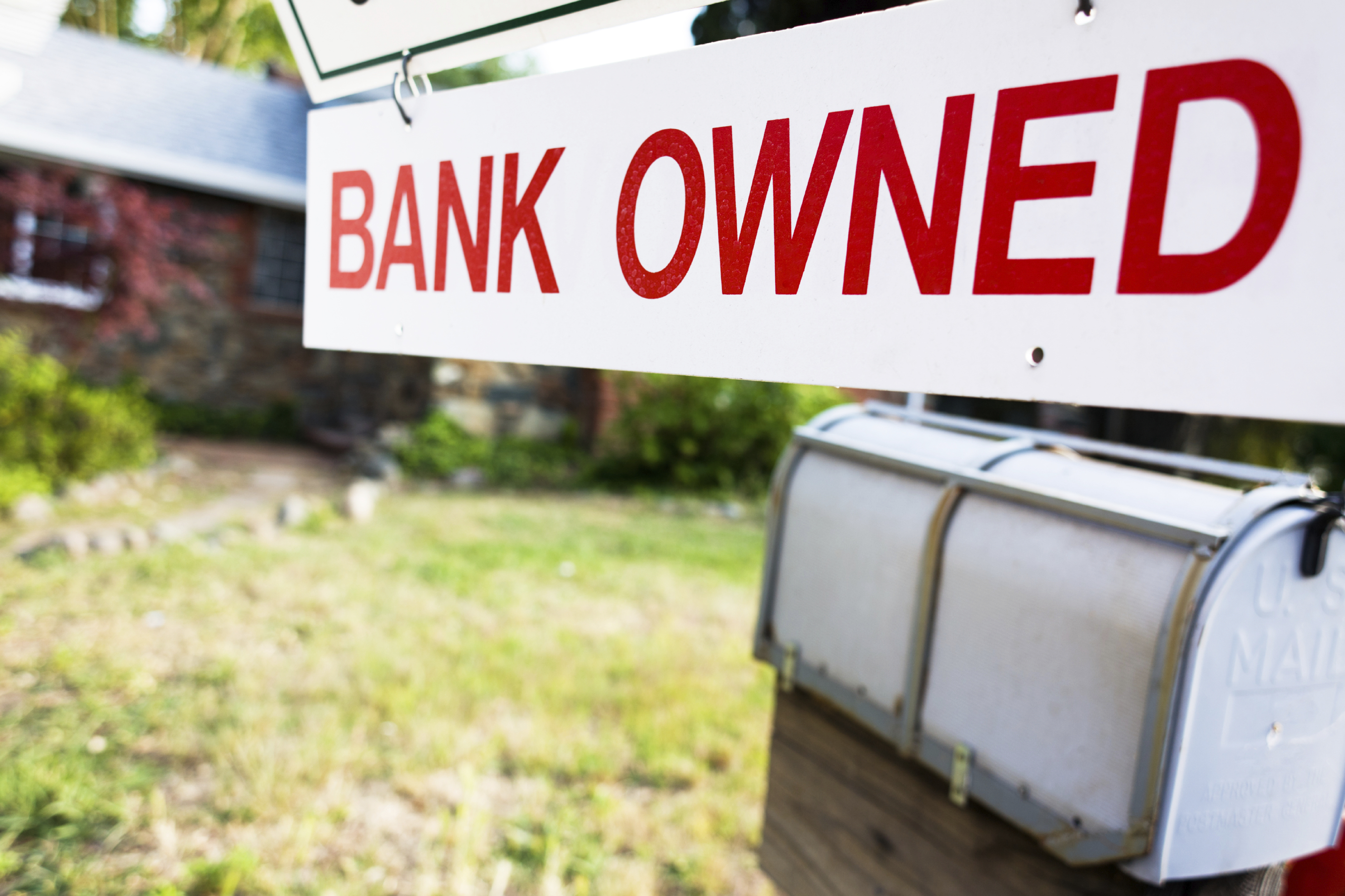 In today's market many House Hunters find themselves either utilizing search engines or local MLS's to find properties and have come across an increasing amount of Bank Owned Properties or REO's. We have learned many things in our years of servicing the great people of New Jersey and wanted to share some insight with you today.
When buying an REO make sure you are working with a Good Agent who is knowledgeable about purchasing REO's and can assist you from contract to close. These transactions are different than normal (equity sales) because there is an entity involved and they do not have the same emotional baggage that a typical seller would have. Knowing is half the battle so the more you understand in advance will help you make the most informed decision you can when the time comes.


1. Inspect the Property. Most foreclosure properties are referred to as "distressed" properties. Bank-owned foreclosure homes are sold "as is," which means that there will be no room to negotiate needed repairs or improvements for the property. Many owners of homes that go into foreclosure have been struggling financially, which usually means that the house has not received needed repairs or general maintenance for a while. Some homeowners who lose their property to a lender frequently damage the property. So be prepared to do renovations and repairs. Hire a licensed home inspector to give you a written estimate of the cost to repair the property. Budget that number into your purchase price. Repair costs can be used later in your negotiation with the bank to reduce the asking price.
2. Title Search. Once a home has been located, search the public records for liens and outstanding taxes. You can perform a preliminary check of title on RealtyTrac and then hire a title company to run a full, insured title search before closing the deal. Liens on the property can drive up the purchase price. Common liens typically are placed on a property for unpaid loans borrowed against the property, taxes or unpaid contractors (mechanics liens). These liens remain intact until the money is paid, which means that you may have to pay off the liens on the foreclosed property you are buying — even though you're not the one who didn't pay the property taxes. Banks should clear the title before selling but never assume this is the case — just as you would if you were buying a property from anyone else. Learn more about government tax foreclosures.

3. Making an offer – DO NOT bank on the bank giving you a discount just because it is a REO. This is a bad misconception and one that has buyers thinking that they can get a deep discount just because a property is bank owned. Most banks conduct a few property valuations before listing the property and they are generally looking for a number close to their asking price. Low ball offers are usually ignored.
*If this is an auction property then understand that you will have to bid until you win; so having a max number in advance is extremely useful so you don't overpay for a property because you got caught in the moment. Also read the fine print with these auction websites. Many of them charge the buyer a premium and many are known for charging the full agents commission to the buyer so make sure you are comfortable with this before signing.
4. Negotiate. Because the bank lacks the emotional side of the deal its best for you to know your numbers. If you offer a low amount or get countered at a number more than you are willing to pay then support your number with facts such as pictures, property inspections and allow the bank rep to decide on whether or not your offer is sound or not. Lastly, have a walk away number. Don't get stuck because you bid too high and now you want to cancel. With these bank owned properties; they make it a little harder than usual to do this.
5. Read the fine print – Banks usually want everything to be done on their particular documents so make sure you review these documents and have them reviewed by your attorney before signing off and regretting it later.
Found a Bank Owned home that has sparked your interest? Let us know, Our agents are equipped to facilitate you with the purchase of any home.